Love is in the air!
I love all things Valentine's Day. It's easy to get lost in wanting to make all sorts of treats and desserts. This year we are keeping it simple. Vanilla and strawberry wafers are easy to find and relatively inexpensive. This is easy enough that the kids can even help to make them. 
Ingredients:
1 package of Vanilla or Strawberry Wafer Sandwiches
1/2 cup melted chocolate
1/4 cup of colorful sprinkles
1/4 sanding sugar (optional)
Instructions:
Melt chocolate according to instructions – I prefer the double boiler method

Stir chocolate to ensure there are no lumps
Dip the wafer into chocolate. Covering 1/4 of the wafer
Immediately dip the wafer into sprinkles or sanding sugar
Place the wafer on a baking sheet or plate to set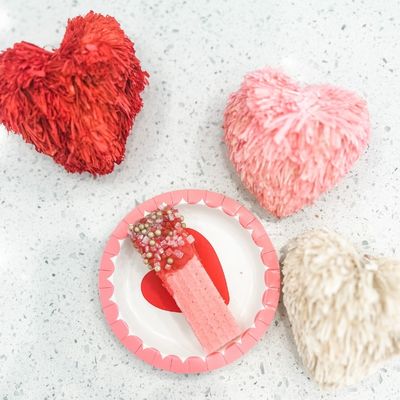 Any suggestions or feedback on this recipe?