We're excited to bring you our 2022 Mother's Day Gift Guide!
This year, we decided to share some gift ideas for all the amazing moms we know. These companies are favorites of mine and I am excited to share them with you.  Purchase from any of these companies for the deserving moms in your life—yourself included.
Happy Mother's Day from Polk County Moms!
---
Are you ready to have the coolest pictures ever? Scott Audette Underwater offers a unique way to capture a moment in time. Scott is a local and national professional sports photographer who took a leap of faith during COVID and combined his love of photography with his love of diving. The result is stunning pictures that will be treasured and a shoot that is a whole lot of fun. This is the perfect gift for a mommy-to-be, expecting parents, birthday celebrations, or even fun graduation pictures.
Jump on in and be adventurous! You won't be disappointed.
Contact Information + Social Media Pages
---
Meet Ailsa Marrero, the Owner, and Designer of Nairi Handmade Jewelry. I was introduced to jewelry making by two amazing ladies and I soon learned that I love designing jewelry. So, here I am, over fours years later, living this crazy dream. I refuse to mass-produce pieces so each piece is made specifically for YOU.
Our message is to love yourself. Wearing a piece of jewelry surely adds character and extra sparkle to your outfit, but at Nairi Handmade Jewelry "YOU Are The Most Precious Jewel". Treat your mom, girlfriend, wife, or even yourself to something special from Nairi Handmade Jewelry. Get 10% off your order with code: PCMS10                                                
Contact Information + Social Media Pages
---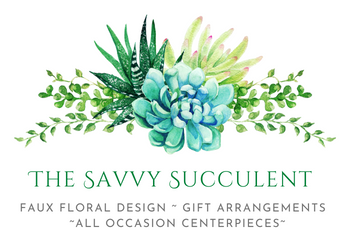 The Savvy Succulent was created from a hobby and passion for faux plant designs and for people like myself who struggle to keep an indoor plant alive! Who's with me??
I absolutely love all types of plant decor from centerpieces to wreaths but realized that good quality, realistic-looking artificial plants are hard to find! I personally hand select ALL of my succulents, orchids, flowers, and greenery to provide the most beautiful plant decor for homes and businesses. My goal is to provide customers with the highest quality, most realistic faux succulent and plant decor that will last for years to come! To me, this type of zero maintenance decor is the true definition of SAVVY!!
No watering, no pruning, and no upkeep…just forever beauty!!
Contact Information + Social Media Pages
Contact Information + Social Media Pages
---
Yesi Silva Photography has been capturing special moments for over 12 years. Yesi is all about spontaneity, natural poses, natural light, and candid photos which allows her to portray your family authentically. Whether it's maternity photos, special events, birthday parties, spring pictures, graduation pictures, or family shoots, Yesi will work with you to capture the individuality and beauty of the occasion.
Interested in Mother's Day family pictures? Now is the perfect time to schedule them!
Contact Information + Social Media Pages